By Jennifer Curtin
In 1865, my Irish-born great great grandparents travelled from Dunedin to Sydney to marry in St Mary's Cathedral. Some 63 years later, my grandmother Mary also travelled to Australia to marry my grandfather Ted. He was a clerk with the Bank of New Zealand and had been posted to Melbourne in the 1920s.
Ted and Mary lived in St Kilda and played cards in the evening with Australians, Mr and Mrs Shaw, who lived in Ivanhoe and barracked for Collingwood. My father was born there in 1929 and moved back to New Zealand with his family at the age of five.
In 1962, my father visited Australia to watch their Test cricket side play the touring English team. He stopped in to visit the Shaws and met their daughter, my mother, whom he married not long after. They settled in the foggy city of Hamilton and, given both were Australian by birth, registered their four children as dual citizens.
Much later, my parents returned to Australia to enjoy their retirement years in the warmth of Queensland. Mum came back to New Zealand ten years ago, but continues to go back and forth across the Tasman, as my siblings and some of her grandchildren are there.
This is not a novel New Zealand story. But the long history of trans-Tasman cross-pollination took a wrong turn for New Zealanders from around the mid-1990s as access to social services and citizenship was incrementally tightened by both Labor and Coalition governments in Australia.
As of last weekend, however, New Zealand citizens who have been living in Australia for four years or more will be eligible to apply directly for Australian citizenship. And they will no longer need a permanent visa to qualify. In one sense, the trans-Tasman relationship is back on track.
Two-way traffic
Although the colonisation of Australia and New Zealand was not wholly synchronous, the earlier settlement of Australia led to relationships between traders and whalers and Māori.
Historian Judith Binney writes that some Māori chiefs travelled to New South Wales to advance their tribes' political and commercial interests and broader trans-Tasman trade in the early 1800s. At that time, New Zealand's exports comprised flax, timber, whale products and foodstuffs, and were in high demand by Australia.
From the 1880s on, steady two-way people movement became a feature of the Australia and New Zealand bond. It was in part fuelled by growing institutional connections in banking, commerce and insurance, as well the less formal ties between organised religion, education, farming and party politics.
Social historian Rollo Arnold calls this a "perennial trans-Tasman interchange". In these early years, clerks and salesmen left metropolitan Australia to take up business opportunities in small-town New Zealand, while entrepreneurial types left New Zealand for the opportunities available in the larger cities of Australia.
The gentler New Zealand climate attracted Australians seeking a farming life, while journalists and artists went the other way to expand their horizons and careers. New Zealand's 1901 census showed 26,961 were Australian-born, making up 3.5% of the population. Five years later it was closer to 5.5%.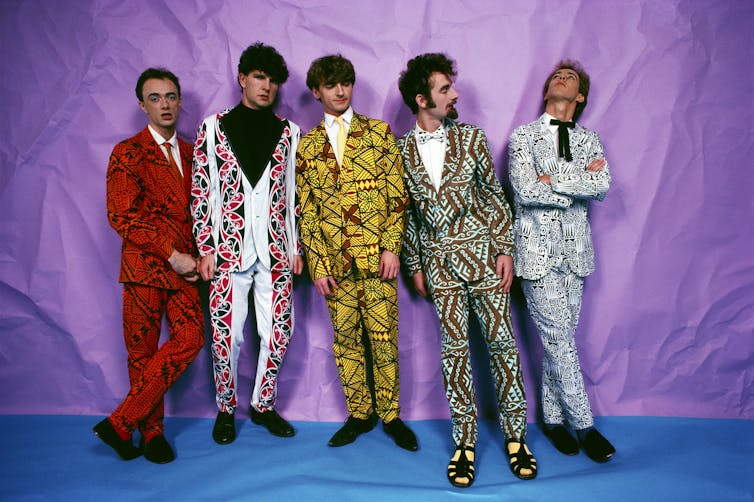 Inextricably linked
Even New Zealand's political elite comprised Australian-born politicians. Premier Richard Seddon was born in Victoria, while six of the 13 members of the first Labour cabinet in 1935 were former Australians, including the prime minister, Michael Savage.
New Zealand gave Australia Mike Rann, Joh Bjelke-Petersen and Barnaby Joyce. Although Robert Muldoon is remembered for his pejorative comment that the "brain drain" to Australia improved the average IQ in both countries, it's probably fairer to say the likes of John Clarke, Russell Crowe and Split Enz forged a genuine cultural connection.
As well, there are numerous regular and routine links, from the Five Eyes security relationship and prime ministerial and ministerial meetings, to common food standards, policy coordination and information sharing.
The Australia New Zealand Leadership Forum, established in 2004, meets annually, bringing together business leaders, politicians, policymakers and (more recently) Indigenous organisations for strategic discussions and policy sharing.
This year's forum on July 19 is likely to focus on streamlining digital trade, regional responses to future pandemics, research, development and innovation, and Indigenous collaborations on constitutional, cultural, economic and data sovereignty issues.
Although the absolute number of New Zealanders in Australia is now much higher (670,000) than Australians in New Zealand (70,000), proportionally the gap is not huge: we make up about 2.5% of Australia's population while they comprise 1.5% of ours.
Return to the 'fair go'
Since the adoption of the Closer Economic Relations (CER) Agreement in 1983 (considered the gold standard of trade agreements), trade has increased by an annual average of 8%. Australia remains New Zealand's second-largest trading partner (we are their ninth-largest) and has a 30% stake in our total foreign investment.
Traditional measures of the trans-Tasman relationship will always appear asymmetric due to differences in geographic, economic and population size, and our respective military alliances and capacities. At various times, political leaders on both sides of the Tasman have chosen to accentuate the differences in policy interests to suit their own agendas.
But it was a perceived imbalance in the cost of welfare services for New Zealanders in Australia that triggered the citizenship and residency rule changes for New Zealanders in 2001.
The unfairness and even absurdity of the old rules was perhaps best exemplified by the case of rugby star Quade Cooper last year. Born in New Zealand, he moved to Australia aged 13 and debuted for the Wallabies in 2008. Yet it took him five years (and four rejections) to be finally granted citizenship.
At the personal level, the new citizenship pathway should make such travesties a thing of the past. More broadly, it reinstates a fair way forward – otherwise known as a "fair go" – for people in both countries to build and grow the historic trans-Tasman relationship.
---
Jennifer Curtin and Dominic O'Sullivan are the authors of the chapter 'Legacies of a Trans-Tasman Relationship: The Evolution of Asymmetry between New Zealand and Australia', in Asymmetric Neighbors and International Relations: Living in the Shadow of Elephants (Routledge, 2023).
Jennifer is the Director of the Public Policy Institute.
Originally published in The Conversation. Republished with permission.